Photograph - Lady in Casket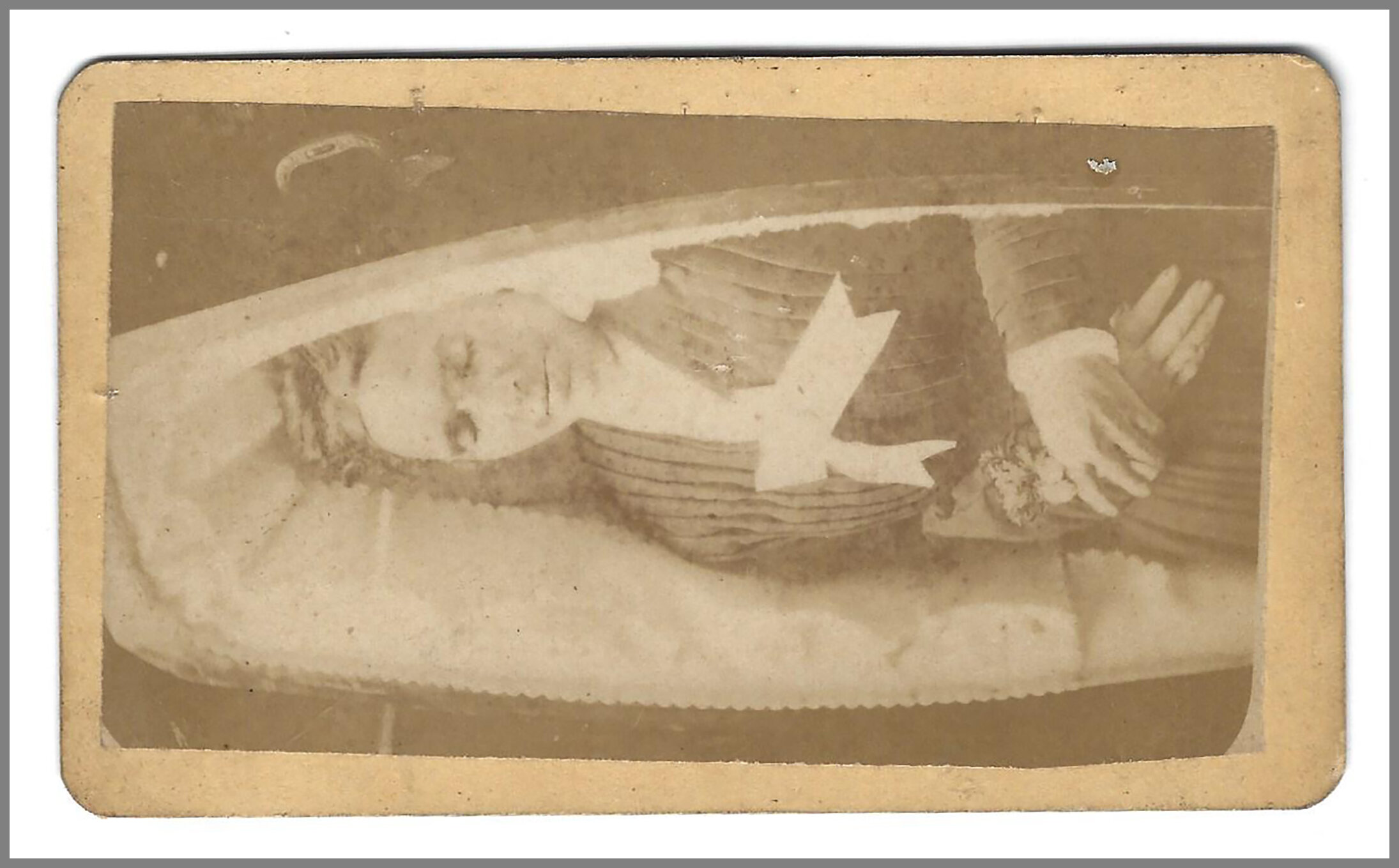 Photograph - Lady in Casket
On the back: Warrington & Cummins, Photographers, Oskaloosa Iowa

A. W. Warrington (Abram W.) (1843-1889) had a photo gallery, named Eureka Picture Gallery, in Oskaloosa, Iowa, near Muscatine. He was active as a photographer from 1866 to 1882. (from "Biographies of Western Photographers")

According to city directories (1891 - 1893), H.A. Cummins was a photographer at 617 E Ninth, Muscatine, IA. He was "retired" by 1895.

Condition: Very good. Image is a sepia color and very even scale of values. Surface has no damage. Size 4.0 x 2.5 inches.